WATCH FOR PATTERNS. WATCH FOR PATTERNS THAT REPEAT

OSWALD AND DEALEY PLAZA vs. McVEIGH AND THE OKC BOMBING
The Oklahoma City Bombing.....


"It was as if I'd seen it before.
It was like history repeating itself, but his time I was there to witness what I'd only read about.
It was the crime of the century, and I was one of the investigators.
But as I worked the case I could see that too many things were falling into place that eerily reminded me of what, prior to April 19th, 1995, was considered "the Crime of the Century", the assassination of President John F. Kennedy (Dallas, Texas - November 1963)
I had a distinct advantage over the other investigators. I had spent four years immersed in an investigation into the Kennedy assassination, resulting in my book "Kill Zone: A Sniper Looks at Dealey Plaza." In researching the facts surrounding the Kennedy murder, and the Warren Commission's assertion that a lone nut with a gun named Lee Harvey Oswald was responsible, I had delved into Oswald and the mysteries surrounding him prior to November 22, 1963.
Now, as one of the assigned investigators of the Oklahoma City bombing, I began to witness a series of events transpire that so closely matched the events in Dallas that it was chilling.
I could almost tell what would happen next on a day-by-day basis.

Beside the entire "investigation" turning into a massive and blatant coverup before my eyes, I noticed that the two "lone nuts," McVeigh and Oswald, seemed to have a lot in common.
So much so, that one could draw the conclusion that OKBOMB was an off-the-shelf operation that was taken from a blue print first drawn up in Dallas 32 years before...."

-----Craig Roberts - February 17, 2005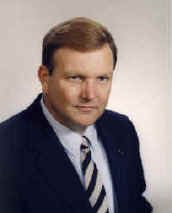 WILLIAM CRAIG ROBERTS

His Personal Data:
Born in Lynwood, California, November 1946.
Married with three daughters (all grown)
His Job History and Experience:
Current: Author, Publisher and Investigative Journalist.
Team Leader: Mayes County (Oklahoma) Underwater Search and Recovery Team.
Chief Instructor, Cedar Creek Firearms Training Academy
Previous
Master Police Officer, Tulsa Police Department (Retired), 27 Years. Includes:
14 years Police Helicopter Unit--Pilot and Chief of Maintenance.
3 years Fugitive Squad
3 years Police Community Relations--public speaker
2 years TAC squad (SWAT team)
4 years Patrol Division
(2 years Bomb Squad additional duty assignment)
Previous to Police Department:
18 months Western Airlines--maintenance technician on Boeing aircraft
2 years Hansen Mooring Service--Commercial Diver (Avalon, Catalina Island)
5 years United States Marine Corps (FMF PAC) 0311
Organizational Memberships:
Fraternal Order of Police (Life Member)
Law Enforcement Alliance of America (Life Member)
Veterans of Foreign Wars
Disabled American Veterans (Life Member)
Military Order of the Purple Heart
Marine Corps Scout Sniper Association (Life Member)
Reserve Officers Association (Life Member)
National Rifle Association
Civilian Education:
BS Degree, Business Communications (Journalism)
2 years technical school: Spartan School of Aeronautics- Aircraft maintenance and maintenance management.
6 months flight training--Santa Monica, CA (Single Engine Land)
Tulsa Police Academy
Bomb Disposal Technician School, Dade County Florida
FBI Advanced Firearms Course
Hughes Helicopter factory maintenance school
Flight Training, Tulsa Police Helicopter Unit (Hughes 300 and McDonnell Douglas 500)
Seaplane pilot training, Grand Lake, OK
Helicopter rescue and sling loading school, TPD
Police Self Defense Instructors School, State of Okla.
Special Operations Team training, Tulsa Police Dept.
Military Education:
Recruit Training, MCRD San Diego
Infantry Training Regiment, Camp Pendleton
Counter-Guerrilla Warfare School--Okinawa (USMC)
Officer Candidate School, U.S. Army
Special Forces Operations Course--USIMA Ft. Bragg
Infantry Officer Branch Course--Ft. Benning
Infantry Officer Advanced Course--Ft. Benning
Army Instructors School--Tulsa, OK
Joint Firepower Control Course, Air-Ground Operations
School (Intel), Hurlburt Field, FL
Graduate, U.S. Army Command and General Staff College,
Fort Leavenworth, KS
Other Schools and Training:
Helicopter Special Operations and Rescue Techniques
Helicopter Special Operations SWAT team aerial insertions and rapelling
Black belt ratings: Shotokan Karate, Jiu Jitsu
Brown belt rating: Judo
Certified SCUBA diver, Los Angeles County (1962) and SSI (2001)
Master qualification, pistol, Oklahoma Sheriffs and Peace Officers Association
Governor's Twenty Pistol Team (Oklahoma National Guard)
Teaching Background:
11 years Tulsa Police Academy teaching: Building Search, Self Defense, Baton, Rapelling, Counter-Sniper training SWAT). (Additional duty assignment as instructor).
1 year, U.S. Army Reserve, 4156th USAR School: Non- Commissioned Officer School--Camp Gruber, OK
2 years teaching Jiu Jitsu at Tracey's Karate in Tulsa, OK.
Cedar Creek Firearms Training Academy: Military and Law Enforcement Sniper training
Two trips to England to train the British Army (Queens Regiment) in Anti-Tank Warfare, Counter-Guerilla Warfare and Combat in Urban Environment.
Aviation Background:
Commercial Pilot's License: Helicopter
Airplane (Land
Seaplane
Total Flight Time: 3200+ hours
Airframe & Powerplant Mechanic license
Travels:
Extensively traveled Europe, British Isles, Mexico, the Orient and Pacific.
Military Assignments Include:
Infantryman 0311 (Vietnam, USMC) 1965 (H Co. 2nd Btn, 9th Marine Regt., and M Co. 3rd Btn., 9th Marine Regiment.
Reconnaissance platoon squad leader, SSgt, Army Guard
Rifle Platoon Leader, Army National Guard (2nd Lt)
Infantry Company Executive Officer, Army National Guard
Tactical Officer, Officer Candidate School (1st Lt.)
Reconnaissance Platoon Leader (Scout Platoon) (1st Lt.)
Company Commander, Combat Support Company, Inf Regt.
Officer-in-Charge (Capt), NCO School, Okla Army Nat. Guard, Camp Gruber, OK
Company Commander (Capt, Basic Training Company (USAR)
Battalion Staff Officer, Basic Training Battalion
Ground Liaison Officer (Maj. And Lt. Col.) (Intelligence Section for A-7 and F-16 Squadron, Air National Guard, Tulsa IAP)
Military Awards and Decorations:
Presidential Unit Citation (3rd Marine Div, Vietnam)
Purple Heart
Combat Action Ribbon (USMC)
Vietnamese Cross of Gallantry
Vietnam Service Ribbon w/3 campaign stars
Vietnam Meritorious Unit Citation
Vietnam Campaign Ribbon
Armed Forces Expeditionary Medal
National Defense Service Medal
Army Commendation Medal
Army Achievement Medal
Army Service Ribbon
Army Overseas Service Ribbon
Armed Forces Reserve Medal
Army Reserve Components Achievement Medal
Rifle Sharpshooter Medal (USMC)
Rifle Expert Medal (USA)
Pistol Expert Medal (USA)
Oklahoma Star of Valor—Lifesaving (OKARNG)
Police Department Awards and Decorations
Medal of Valor
Department Commendation Medal (2)
Chief's Award Medal
Master ribbon--pistol
5 Officer-of-the-Month nominations
30+ Citizens and supervisors letters of commendation.
2 Governor's commendations (1 for marksmanship, 1 for riot duty at MacAlester State Prison).
Master Pistol Shooter, Oklahoma Sheriff's and Peace Officer's Association
Writing Experience:
Author of:
Crosshairs on the Kill Zone (Pocket Books, 2004, with Charles Sasser)
Non-Fiction book titled Doorway to Hell: Disaster in Somalia (CPI 2002, with BG Ed Wheeler)
The Medusa File: Crimes and Coverups of the US Government (CPI 1997 )
Kill Zone; A Sniper Looks at Dealey Plaza, Consolidated Press Int'l, (1994)
Combat Medic--Vietnam, Pocket Books, NY. (1991)
The Walking Dead: A Marine's Story of Vietnam, Pocket Books, NY., with Charles Sasser (1989)
One Shot--One Kill: America's Combat Snipers, Pocket Books, NY. With Charles Sasser (1990)
Hellhound, Avon Books, With Allen Appel(1994) Fiction
Police Sniper, Simon & Schuster NY. (1993)
JFK; The Dead Witnesses, With John Armstrong. Consolidated Press Int'l, (1995)
Contributing author to Empire Press's book Desert Storm, released August 1991.
Tulsa Police Department Self Defense Manual
Tulsa Police Department Helicopter Maintenance Procedures Manual
Contributing Editor for Modern Warfare magazine, Empire Press, Leesburg, VA.
Writer for Time-Life military series projects,
The New Face of War series, Time-Life Inc., Alexandria, VA.
Articles dealing with military history for Military
History, World War II, Modern Warfare, American Heritage, Military and other publications.
Articles dealing with aviation history for Aviation Heritage.
Articles dealing with marksmanship, Vietnam, sniping, for Soldier of Fortune magazine.
Craig Roberts is also a recognized authority on firearms and marksmanship. Due to my military background, police background, and participation in marksmanship matches with both police and military, plus writing three books on various aspects of marksmanship via "oral histories" by people who "have been there," I have been invited to be the key speaker at various law enforcement and military organizations, and have appeared in five programs on the History Channel ("Suicide Missions" and "Snipers" series, plus R. Lee Ermey's "Mail Call--Back to Vietnam"). Often heard on radio talk shows, Craig Roberts gives insight into global politics, military topics, analysis of geo-political affairs, and a myriad of topics ranging from criminal conspiracies to government corruption.
On April 5th, 1995, Roberts testified before the Sub-Committee on Crime in Congress as one of six police officers called together by the Law Enforcement Alliance of America as pro-Second Amendment police officers. We testified against the so-called "Brady II" bills and other anti-gun bills.
On April 21st, 1995, Master Officer Craig Roberts, Tulsa Police Department, was assigned to help investigate the Oklahoma City bombing case, an endeavor that continues to this day.
Mr. Roberts is also a cancer survivor, having endured colon cancer in 1996 and after medical science/chemo therapy, Roberts relied on Prayer and natural healing supplements. He has now been cancer free since 1997.
---
AMERICA DECEIVED: OKLAHOMA CITY BOMBING- THE PATTERN REPEATS
PEOPLE WHO KNOW TOO MUCH ARE MURDERED, ONE BY ONE


Oklahoma City Police Chief Sam Gonzales began his career in law enforcement in the Dallas, Texas police department in 1963.
President John F. Kennedy was assassinated in Dallas Texas in November of 1963. A massive cover-up ensued.

Grand Jury testimony accused Oklahoma City Police Chief Sam Gonzales and others of conspiring with the FBI to cover up the brutal murder
of Oklahoma Police Sargeant Terry Yeakey, who had learned too much about government complicity in the Murrah Federal Building bombing.

For a period of 6 years, starting in May of 1998, former Oklahoma City Police Chief Sam Gonzales worked with the Federal Bureau of Investigation.
He is now with Remlu, Inc in New York City, a company which specializes in Emergency Preparedness Planning

Dallas - Oklahoma City - New York City
Memorable Locations.
FAIR USE NOTICE: This site contains copyrighted material the use of which has not always been specifically authorized by the copyright owner. We are making such material available in our efforts to advance understanding of criminal justice, political, human rights, economic, democracy, scientific, and social justice issues, etc. We believe this constitutes a 'fair use' of any such copyrighted material as provided for in section 107 of the US Copyright Law. In accordance with Title 17 U.S.C. Section 107, the material on this site is distributed without profit to those who have expressed a prior interest in receiving the included information for research and educational purposes. For more information go to: http://www.law.cornell.edu/uscode/17/107.shtml. If you wish to use copyrighted material from this site for purposes of your own that go beyond 'fair use', you must obtain permission from the copyright owner.